Information
---

English and Japanese speaking staff available at all times.
MetroPrint has an experienced and dedicated team available at all times to deal with inquiries, orders and both general and specialized customer service. All our employees are fully bilingual (Japanese and English) so we are able to deal with queries and orders in both languages, which greatly reduces order time and potential delivery and content problems.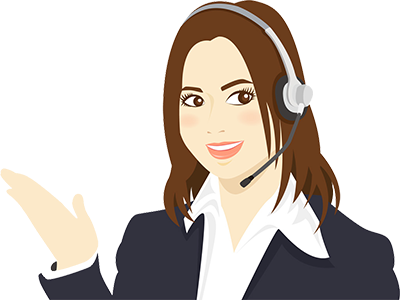 Depending on your order, our fastest delivery time is 120 minutes.
MetroPrint delivers a full array of services from name cards and comprehensive brochures to a variety of other print products. Our fastest delivery time is 120 minutes, from there we work with our clients to develop the time frame for larger and more complex orders. Our experienced team will do their utmost to deliver your order in the quickest time possible. We will, of course, notify clients regarding our processing time and exact delivery times.
Japanese printing quality you can trust.
Japan is renowned for its printing quality. It's a country that is still obsessed and invested in the printed form—from business cards, washi paper, books and flyers (distributed outside nearly every station in the nation) paper remains a vital tool in Japanese society. MetroPrint has a huge spectrum of paper and other printing materials to choose from and we also provide customized services for other (unlisted) projects, so please do not hesitate to contact our team and ask for their professional advice.
We are versatile and flexible for all your printing needs.
MetroPrint isn't your standard, orthodox printing company. With professional experience in an array of exciting and innovative printing projects we are able to provide an extremely versatile and flexible service. From logo changes, state-of-the art invitations, professional and en pointe pamphlets and posters, MetroPrint has the experience and creativity to deliver on all your printing needs.
Support
Phone inquiry

We'll be happy to respond to any phone calls within our operation time.
Our bilingual staffs would be happy to respond in both English and Japanese.

Available times: 10AM-6PM(JST)
Calling in Japan (0)50-1791-1077
Calling from abroad +81(0)50-1791-1077


Mail support

We will be available for 24/7 and would be happy to respond to your emails.
Our bilingual staffs would be happy to respond in both English and Japanese.